PSSSB Supervisor Syllabus 2021
PSSSB Supervisor Syllabus 2021 has been discussed here in detail. The syllabus for the PSSSB Supervisor consists of a single-stage written exam comprising of objective type questions. Furthermore, the PSSSB Supervisor syllabus will have 7 subjects for a total of 100 marks with special importance being given to general knowledge about Punjab and Punjabi language. Therefore, the candidates will have to prepare thoroughly for the PSSSB Supervisor exam to be appointed into the service.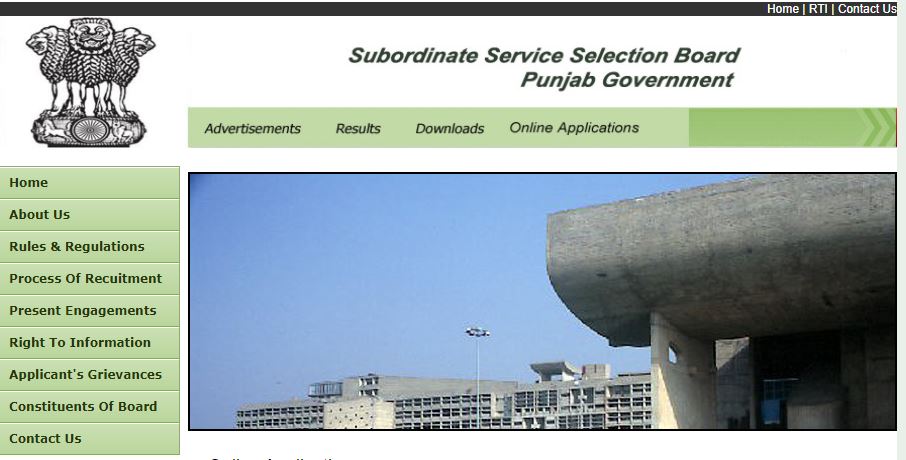 PSSSB Supervisor Exam Pattern
Here we have discussed the PSSSB Supervisor exam pattern to begin your preparations with. Know the PSSSB Supervisor exam pattern as it will help you know the marking scheme for the examination.
| | |
| --- | --- |
| Subjects | Weightage(Approx.) |
| General Knowledge/Awareness (India & Punjab) | 15 |
| Numerical Ability | 15 |
| Reasoning Ability | 10 |
| Languages (English and Punjabi) | 20 |
| Information Technology | 10 |
| Punjab History and Culture | 10 |
| Child Care and Development | 20 |
| Total | 100 |
PSSSB Supervisor Syllabus 2021 (Subject Wise)
Now that you have become acquainted with the PSSSB supervisor exam pattern, let us now give you the detailed syllabus for the PSSSB supervisor exam.
PSSSB Supervisor General Knowledge/Awareness Syllabus
You should have knowledge of both India and Punjab in the general knowledge section.
Current Affairs
History & Geography of India with emphasis on the economic & social development
Political and Scientific knowldge
Sports, Cinema and Literature
Important Events
Freedom & social movements in Punjab
Leaders of freedom & social movements India and Punjab
Central and State Executive system
Judicial System
Fundamental Rights & Fundamental Duties of the citizens
PSSSB Supervisor Numerical Ability Syllabus
Simplification
Percentage
Number system
LCF and HCF
Ratio and Proportion
Number series
Average
Problems based on Ages
Profit & Loss
Partnership
Simple and Compound Interest
Work and Time
Time and Distance
Mensuration & Data Interpretation
PSSSB Supervisor Reasoning Ability Syllabus
| | |
| --- | --- |
| Verbal Reasoning | Non-Verbal Reasoning |
| Coding-Decoding, Analogy, Classification, Series, Direction sense test, relations, mathematical operations, time test, the odd man out questions. | Series, Analogy & Classification. |
PSSSB Supervisor Languages (English and Punjabi) Syllabus
Basic Grammar
Subject & Verb
Adjectives & Adverbs
Synonyms & Antonyms
One word substitution
Fill in the blanks
Sentence & spelling correction
Proverbs & Idioms and their meanings
PSSSB Supervisor Information Technology (IT) Syllabus
Basics of Computers
Introduction to wireless technology in day-to-day communication
Fundamentals of Computers and Networks, Internet, Malware
Understanding emails/SMS / messengers
Use of MS Office tools such as MS Word, PowerPoint and spreadsheets or other tools that are used in office works
PSSSB Supervisor Punjab History and Culture Syllabus
Sufis, Saints and Gurus
Sikh Rulers
British Period
National Movement in Punjab
Punjab in Independent India
Major personalities in the history of Punjab
Punjabi literature
Performing arts and crafts
PSSSB Supervisor Child Care and Development
Early Childhood Care & Education Management
Child Development
Child Care and Protection
Pre-school Education
Children with Special Needs
Nutrition and Health: Its Importance
Pregnancy and Care
Vaccination
National Health Programs
Malnutrition and common ailments
Roles and responsibilities of Anganwadi workers and supervisors
Download PSSSB Supervisor Syllabus PDF
We have provided to direct link to download the official PSSSB Supervisor syllabus PDF below. Check here.